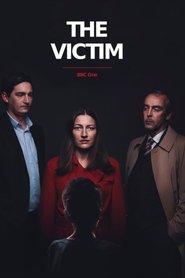 The Victim
A grieving mother is accused of identifying online the man she believes killed her son. But is he really a notorious child murderer or a tragic victim of mistaken identity?
TV Status: Returning Series
Duration: 55 min
Vikings
Vikings
Vikings follows the adventures of Ragnar Lothbrok, the greatest hero of his age. The series tells the sagas of Ragnar's band of Viking brothers and his family, as he rises…
Status: Returning Series
The Blacklist
The Blacklist
Raymond "Red" Reddington, one of the FBI's most wanted fugitives, surrenders in person at FBI Headquarters in Washington, D.C. He claims that he and the FBI have the same interests:…
Status: Returning Series
Delhi Crime
Delhi Crime
As Delhi reels in the aftermath of a gang rape, DCP Vartika Chaturvedi leads a painstaking search for the culprits. Based on the 2012 Nirbhaya case.
Status: Returning Series
Eps4
Castlevania
Castlevania
A dark medieval fantasy following the last surviving member of the disgraced Belmont clan, trying to save Eastern Europe from extinction at the hand of Vlad Dracula Tepe himself. Inspired…
Status: Returning Series
Kingdom
Kingdom
In this zombie thriller set in Korea's medieval Joseon dynasty, a crown prince is sent on a suicide mission to investigate a mysterious outbreak.
Status: Returning Series
Eps30
Fargo
Fargo
A close-knit anthology series dealing with stories involving malice, violence and murder based in and around Minnesota.
Status: Returning Series
Eps20
The Exorcist
The Exorcist
Follow the lives of two very different priests tackling one family's case of terrifying demonic possession.
Status: Canceled
Eps52
Disney's House of Mouse
Disney's House of Mouse
Disney's House of Mouse is an American animated television series, produced by Walt Disney Television Animation, that originally aired from 2001 to 2003. On September 2, 2002, an all night…
Status: Ended
Eps4
In the Dark
In the Dark
DI Helen Weeks grapples with pregnancy as she undertakes a very personal abduction case.
Status: Ended
Lunatics
Lunatics
This mockumentary series follows the peculiar lives of six eccentric — and sometimes obscene — misfits who march to their own beat.
Status: Returning Series
Eps6
Wild Palms
Wild Palms
TMDb: 5.6
270,360,285 min
Wild Palms is a five-hour mini-series which was produced by Greengrass Productions and first aired in May 1993 on the ABC network in the United States. The sci-fi drama, announced…
Status: Ended
Victoria
Victoria
The story of Queen Victoria, who came to the throne at a time of great economic turbulence and resurgent republicanism – and died 64 years later the head of the…
Status: Returning Series