Tell Me a Story Season 1 Episode 10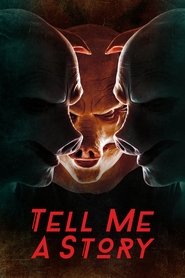 Tell Me a Story Season 1 Episode 10
Hannah takes the fight to Katrina, culminating in a final showdown as she tries to free Gabe. Afraid of what an unhinged Josh is capable of, Kayla breaks off from Tim and the police to try and save Colleen. Jordan reaches his breaking point with the third pig.
Episode Title: Chapter 10: Forgiveness
Air Date: 2019-01-03
Year: 2019
Vikings
Vikings
Vikings follows the adventures of Ragnar Lothbrok, the greatest hero of his age. The series tells the sagas of Ragnar's band of Viking brothers and his family, as he rises…
Status: Returning Series
Chernobyl
Chernobyl
A dramatization of the true story of one of the worst man-made catastrophes in history, the catastrophic nuclear accident at Chernobyl. A tale of the brave men and women who…
Status: Returning Series
Eps85
Saving Hope
Saving Hope
When Charlie Harris ends up in a coma, he leaves the Hope-Zion Hospital in chaos – and his fiancée and fellow surgeon, Alex Reid, in a state of shock. As…
Status: Ended
Games People Play
Games People Play
Three ambitious women navigate the highly competitive world of professional sports.
Status: Returning Series
Eps66
Young & Hungry
Young & Hungry
Two worlds collide when Josh, a wealthy young tech entrepreneur, meets Gabi, a feisty young food blogger, looking to be his personal chef. Gabi is desperate for the job and…
Status: Canceled
Eps108
Face Off
Face Off
In this competition/elimination series, special effects make-up artists participate in elaborate challenges for a grand prize and the honor of being Hollywood's next great effects artist.
Status: Returning Series
Eps20
Idiotsitter
Idiotsitter
When wild child Gene is put under house arrest in her family's mansion, her parents hire buttoned-up nanny Billie to look after her. Trapped in each other's company, the two…
Status: Returning Series
The Son
The Son
The multigenerational epic follows two concurrent time periods: One, the story of young Eli McCullough after he is kidnapped and indoctrinated into a tribe of Comanches in 1849. The other,…
Status: Returning Series
Eps4
Lonesome Dove
Lonesome Dove
A pair of longtime friends and former Texas Rangers crave one last adventure before hanging-up their spurs. After stealing over a thousand head of cattle from rustlers south of the…
Status: Ended
Eps1
Diablo Guardián
Diablo Guardián
The story of Violetta, a young woman who flees her native Mexico to start anew in New York City. But instead of a living a dream, Violetta is awoken to…
Status: Ended
Eps38
Good Witch
Good Witch
Cassie Nightingale, Middleton's favorite enchantress, and her young-teenage daughter Grace, who shares that same special intuition as her mom, welcome Dr. Sam Radford and his son to town. When the…
Status: Returning Series
The Order
The Order
Out to avenge his mother's death, a college student pledges a secret order and lands in a war between werewolves and practitioners of dark magic.
Status: Returning Series